Good news: two days off from work. Bad news: the roads are closed.
Days prior these days off, my sister and I planned on going to Tanay, Rizal to visit some falls and cave, an art gallery and eat at the local restaurant. This was inspired by Drew Arellano after we watched his show — Biyahe ni Drew. Unfortunately, some of the routes from home going there was closed. No choice but to cancel the plan and stay at home instead.
To not bore myself to death, I watched three movies instead that I've been meaning to watch for a long time. Letters to Juliet, Inside Out and Love, Rosie. Three movies that made me feel good after watching.
Letters to Juliet


🔹Glorious setting, made me want to visit Italy.
🔹Have the courage to follow your heart.
🔹Whatever it is, it's never too late.
🔹Might be predictable but I still fnd it a very cute romantic movie.
Inside Out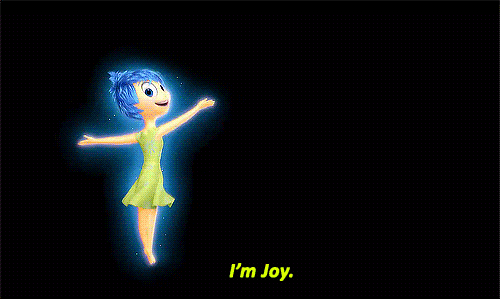 🔹One of the best Pixar movies.
🔹A heart tugging movie that makes adults tear up too.
🔹My nephew and niece loved watching it. Loved the visuals and wacky characters.
🔹Not just a kids' movie but a movie for all ages.
Love, Rosie


🔹Because I'm such a sucker for romantic movies and happy ending, I really liked this one.
🔹Makes me want to read the book too.
🔹Watching this was like riding a roller coaster of emotions. Amazing story that made me laugh and cry.
🔹Lily Collins 😍
Have you watched the movies mentioned? Did you like? 🙂
*GIFs are from giphy.com and favim.com